Learning, Training and Development
In any organization, training and development has emerged as a formal business function and an integral element of strategy.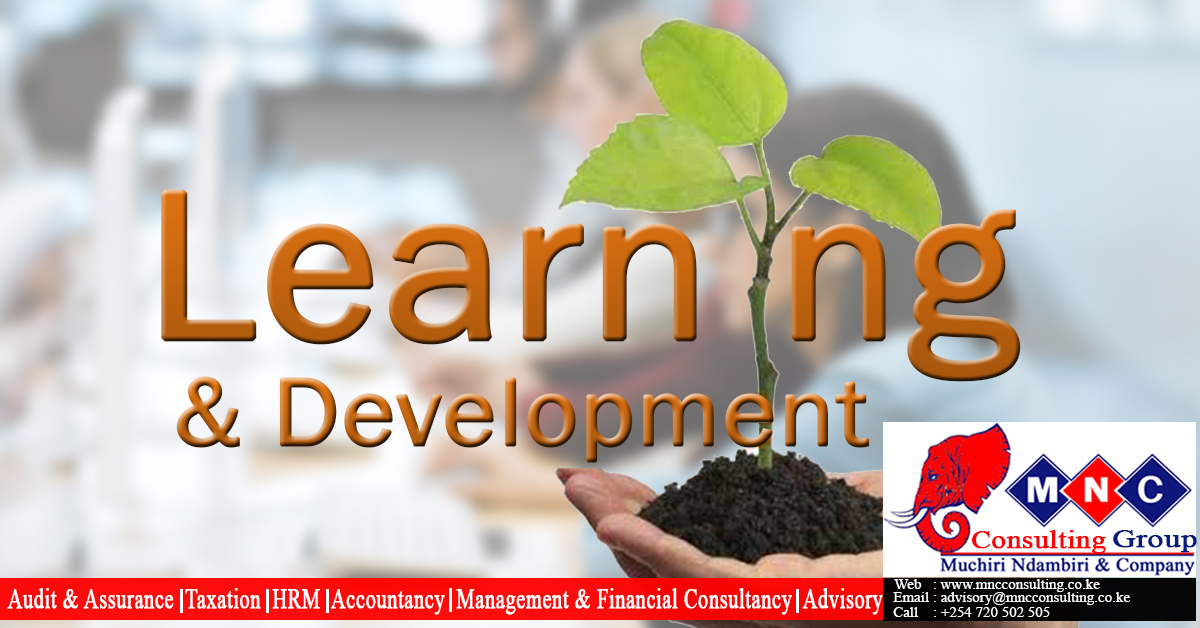 At MNC Consulting Group HRM Limited we assess the need and relevant areas for training the employees. Further, we ensure that your company has the human resources needed to support business growth and expansion. Training and development enables your organization make use of advanced technology and adapt to a rapidly changing competitive environment.
If you're seeking a learning solution, our experienced team combined with technology and tools can deliver a learning and development outcome in line with your requirements. We deliver an off the shelf training courses or design custom courses in line with your needs. Some of the methodologies of training and development that we incorporate include;
Computer Based Training – No matter how technology advances, human interaction is always a solid foundation for employee training. However, computer-based solutions do a great job of making training more effective. This includes the use of multimedia training materials that provide video, audio, animation, simulation, and in some cases virtual reality, and incredibly interactive training programs.
Interactive Training Methods – It's important to keep employees engaged and involved. The employees communicate among themselves and in return they build their self-esteem. This involves use of tools and equipment's, questions and answers, quizzes and case studies
Online Learning – Technological advancements has enhanced global access a lot of people access internet in the recent years.
Instructor Based Training – Instructor based training may look old fashioned but nothing can replace its effectiveness. We bring you experienced instructors who guide your team throughout the training.
Hands on Training – During the training company operations might suffer because employees under training won't be able to do their job.
Why Training and Development is important for your business.
Our learning and development consultants have worked in a variety of industries, providing solutions at all levels within the organizations, from graduate training to leadership development and coaching. These are some of the advantages of training and development;
Training and development supports employee competencies and explore their needs and interests. In this we evaluate job-related skills, knowledge, employee need for future growth, employee's interest for performance, in career development and the abilities of the employee from the ones of strength to the ones weakness.
We enable you identify organizational needs and competencies required. Where we put emphasis on the overall needs, current and future challenges of the business.
We help to analyze, prioritize career issues and development needs. Our main focus is at creating a match between the company and the employee which aims at making the development effort relevant.
We construct a development plan to target the selected needs. We help you build a link strategy to implement, formalize and focus on the development efforts.
We help you monitor the progress and support ongoing development. This involves making the process continuous and focuses on arriving at the predicted outcome that benefits both the employee and the business. This step links development to a regular part of employee performance by setting frequency checkpoints at reasonable levels of the business.