Talent Planning and Management
Human resource plays a very vital role in achieving firms' objectives. To this extent, there is no denying the fact that employees need to develop the necessary skills and experience to realize their full potential whilst working for any firm.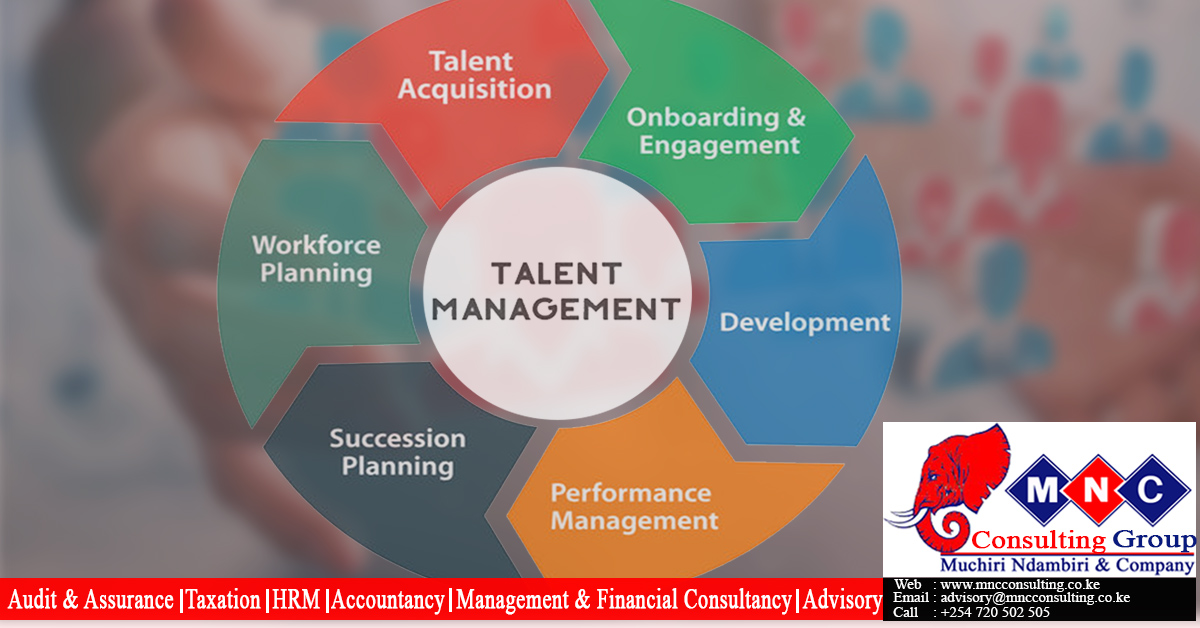 At MNC Consulting Group HRM Limited, we understand this vital people management skill and help our client firms to source and develop the talent that they have recruited or identified. Our human resource consultants will agree that by proper talent planning and management, our clients have the ability to attract and retaining high-quality human resource, developing their skills exponentially, continuously and constantly motivating them to improve their performance.
Is talent planning necessary in your firm?
The simple answer is, yes. We are strong advocates of talent planning since it is a key managerial aspect that cannot be overlooked. Through proper talent planning and management your firm will;
Attract skilled, experienced and talented workforce,
Enjoy a motivated workforce that not only works for the pay,
Maximize employee performance by identifying which employees will be best suited for each job, task and/or responsibility.
Minimize employee turnover,
We answer the hard questions for our clients by ensuring that strategies do not remain on the book but are actually implemented in a professional and well-structured manner. Our human resource consultants have a broad understanding on employee planning and engagement, learning, development, performance management, recruiting, onboarding, succession and retention. To this extent, we are able to provide our clients with unique customer centric services that are well researched.
To meet talent planning and management demand, we have adopted a flexible 'solution convergence' that is able to be taken into account to for employee age, culture, personalities, globalization and industry. This is because we understand that top notch talent is at times expensive and therefore, human resource managers must be on a budget. We therefore enable our clients' firms in;
Minimizing employee costs while maximizing employee output,
Establishing reasonable training and development programmes,
Establishing performance appraisal programmes,
Drafting promotion programmes,
Build adaptable skills in preparation of future company leaders,
Re-design and re-develop talent management structures
Why we are the best in the industry
Talent planning and management is not a management fad. Here at MNC Consulting Group HRM Limited, we craft our expert advice based on the needs of our clients. Our propositions are properly thought through to offer a distinctive competitive advantage in the prevailing economic environment. Furthermore, we are proud of our past achievements that have spearheaded our clients to being a magnet for talent.